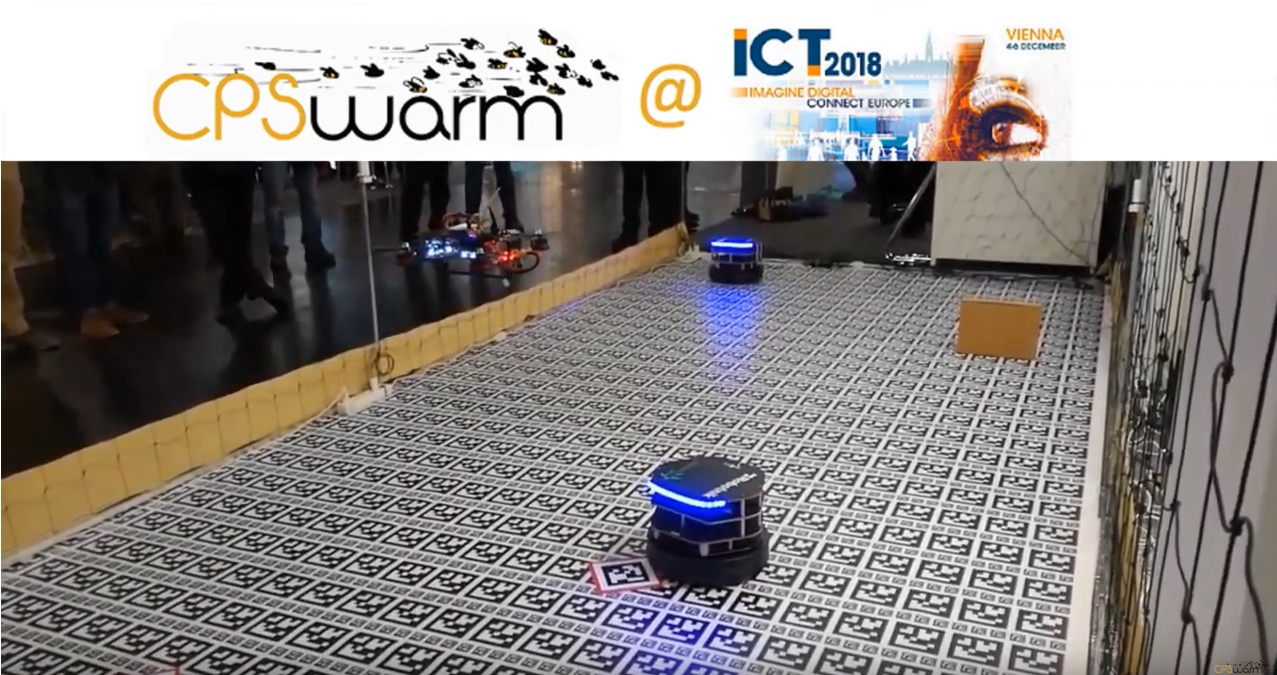 The CPSwarm project presented its tools for designing swarms of cyber physical systems at ICT 2018: Imagine Digital – Connect Europe. The event, which took place in Vienna, Austria from 4 – 6 December 2018, focused on the digital transformation of society and industry.
The CPSwarm project, formed by nine partners from six different EU countries (including two from Klagenfurt – Universität Klagenfurt and Lakeside Labs), focuses on applications of swarm algorithms in Cyber-Physical systems.
Two live demos were presented:
1. A showcase of the Search & Rescue use-case realized using an initial version of the CPSwarm workbench together with a heterogeneous swarm comprised of a drone and 2 ground rovers.
2. A demonstration of a group of the Spiderino low-cost robot for swarm research and educational purposes.
Follow CPSwarm on its website, Twitter, Facebook and YouTube