Information and communications technology is one of the key drivers for technological and economic progress throughout the world.
Be it smart phones or Internet connectivity, intelligent cars or service robots, entertainment or medical equipment, this discipline makes a contribution to a wide variety of branches. It provides answers to challenges of the future and plays a leading role on the path toward an information and knowledge society.
We speak of information and communications technology (ICT) when information is generated, processed, transported, stored, and delivered using technical means. Hereby, information can appear in various forms, such as voice, pictures, videos, or measurement data.
ICT systems hidden in daily-use objects are the latest trend — they are literally embedded and make these gadgets smart. Tiny sensors, for instance, are embedded into clothes to monitor vital signs. It takes highly trained and creative engineers to generate such innovations. They develop new ideas, products, and services to make life simpler and more comfortable.
The Institute of Networked and Embedded Systems (NES) at the University of Klagenfurt contributes toward this trend with its research and teaching activities.
The Institute of Networked and Embedded Systems offers opportunities for creative minds in an environment that promotes excellence and mutual appreciation.
Research and teaching areas include communications and networking, wireless sensor and camera networks, signal processing, autonomous robot systems, electronics, and smart grids. A special emphasis is set to self-organizing systems in collaboration with the nonprofit research company Lakeside Labs.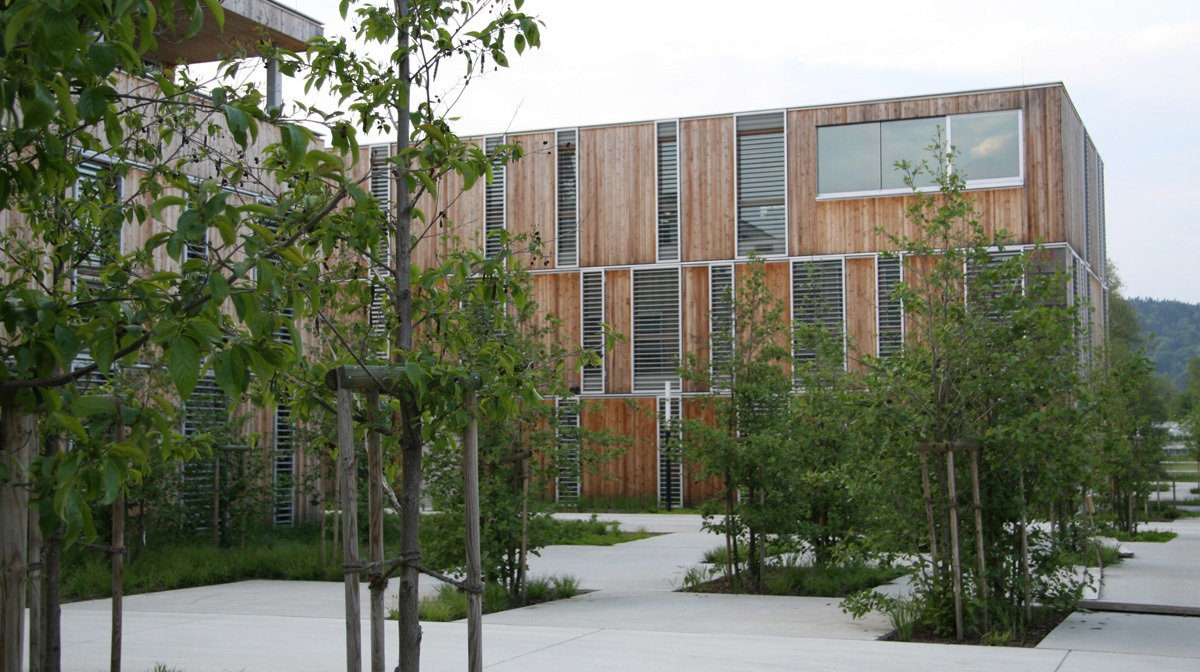 Since its foundation in 2007, the institute has quickly grown to one of the largest research and teaching units in the South of Austria. With more than half of all researchers from abroad, it offers a truly international and multicultural environment. NES is organized into four groups, each led by a full professor: Christian Bettstetter, Wilfried Elmenreich, Bernhard Rinner, and Andrea Tonello. Offices and labs are located in the Lakeside Science & Technology Park.
The research portfolio includes both basic science and applied research with more than 40 journal and conference publications per year. The range of scientific methods is broad: it spans from analytical work using applied mathematics over concepts, system simulation and protocol engineering all the way to prototyping on hardware platforms. The institute maintains a number of laboratories, including a programmable radio lab, an autonomous robotics lab, and a smart camera lab.
Cooperations with various companies have been established, among them Airbus, AIT, DMCE, Infineon Technolgies, NXP Semiconductors, Orange Labs, SKIDATA, SLR Engineering, T-Mobile, and TTTech. Academic research partners include professors from the University of Birmingham, Carnegie Mellon University, Max Planck Institute for Dynamics and Self-Organization, University of Notre Dame, University of Paderborn, University of Toronto, and many others. Four startup companies have been founded by former staff members. Staff members received best paper awards and were short listed and offered positions by international top universities.
Teaching takes into account the fast and continuous changes typical for the world of ICT, where knowledge is quickly outdated. Students enjoy wide and well-founded education and are trained to think analytically and grasp complex interrelationships. NES offers core courses of the bachelor program "Informationstechnik" and the follow-up master and doctoral programs in "Information and Communications Engineering" in English. It also participates in the Karl Popper doctoral school "Networked Autonomous Aerial Vehicles" and the international program "Interactive and Cognitive Environments", Austria's first Erasmus Mundus doctorate program. Some doctoral students of the NES institute founded the IEEE student branch Klagenfurt.
Contact
Univ.-Prof. Dr. Christian Bettstetter
University of Klagenfurt
Lakeside Park B02
9020 Klagenfurt, Austria
E-Mail: nes at aau.at (secretary)
Phone: +43-463-2700-3640

The University of Klagenfurt is a very nice small university with a great spirit.
The University of Klagenfurt is a public university in the South of Austria, Europe, established in 1970. It is a hub for research and knowledge in the Alps-Adriatic region. More than 10,000 students and 1.500 staff members attend the university to learn, teach, and conduct research. The campus hosts students from more than 80 countries — which makes it vibrant, diverse, and international. The university maintains partnerships with almost 200 universities spread across the globe.
Teaching and studying takes place in four schools: humanities, management and economics, engineering, and interdisciplinary studies. The range of study programs is very broad: Students can choose from 19 bachelor, 23 master, and almost 100 postgraduate training programs as well as doctoral programs. The quality of teaching and supervision provided is exceptional. The topic "networked and autonomous systems" is the university's key research strength and has been identified as an area of excellence.
The University of Klagenfurt is a campus university. It is surrounded by a spacious park landscape and is situated close to lake Wörthersee, thus offering the perfect balance between learning and leisure.
The Timer Higher Education (THE) magazine ranks the University of Klagenfurt as number 5 in Austria, actually number 2 if we exclude medical universities (2020). Especially the grades for citations and international outlook are outstanding. It is also listed among the best young universities in the world (top 50 under 50).